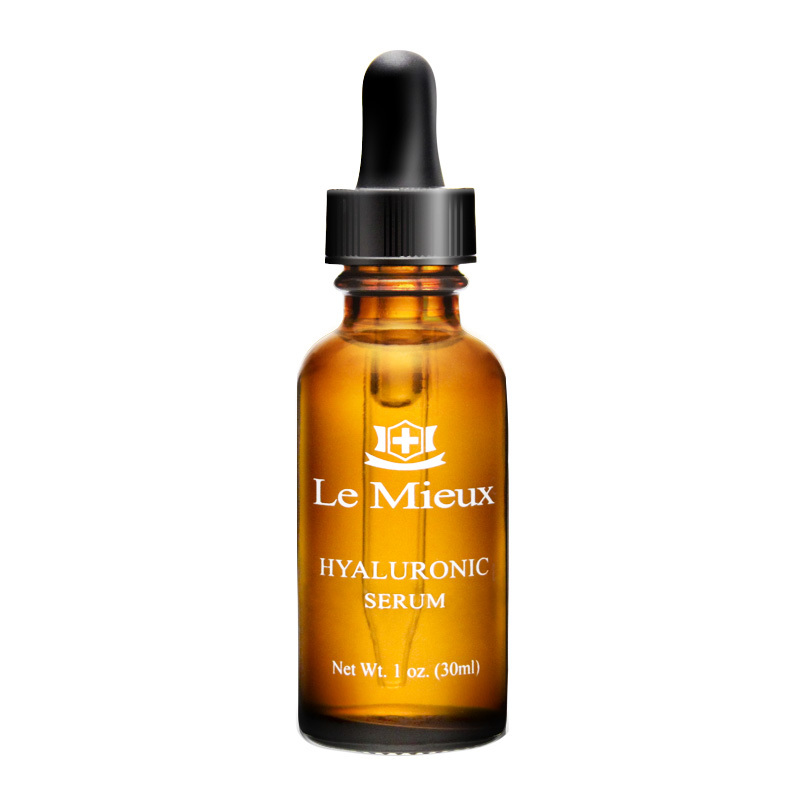 I've decided to do a series of posts on acids! Kelsie put a poll on our Instagram story the other day – "Do you know what hyaluronic acid is?" and the majority of responses were no!  And we just can't have that because it's amazing stuff and you need to know about it!
Hyaluronic acid (I'm just gonna call it HA) occurs naturally in our bodies, but the concentration decreases as we age.  Why do our bodies insist on getting rid of the good stuff when we're getting older…? Killin me.  Decreasing levels of HA might leave us looking a little raisin-y.  Dehydrated skin, loss of plumpness and firmness, basically nothing good! So when our body decides that it doesn't want to cooperate anymore, we can look to an HA skin care product to supplement!
A feature of young, healthy skin is that it's able to retain a balanced amount of moisture.  HA is like a sponge – it can hold almost 1,000 times its weight in water – so it does an awesome job of keeping your skin in a nice little moisturized blanket 🙂
HA can be taken as a supplement also because who wants creaky joints?! Not I! Again, it occurs naturally in our bodies to help keep our joints lubricated, but the older you get, the more help you probably need!
Lastly, HA is a key ingredient in many cosmetic fillers, such as Juvederm and Restylane.  It kind of makes injectables less scary when you realize they're mostly made of something your body produces naturally, doesn't it? (P.S. Vanity will be back on December 11th for all your injectable needs!)
We have a variety of PCA and Le Mieux products containing this delightful ingredient!  We also have a special going on this month (I swear I didn't do this on purpose, it just came to my mind :P) Spend $150 on retail products and receive a free Basic Facial!
xo