April 9, 2022
Our Most Popular Body Contouring Treatment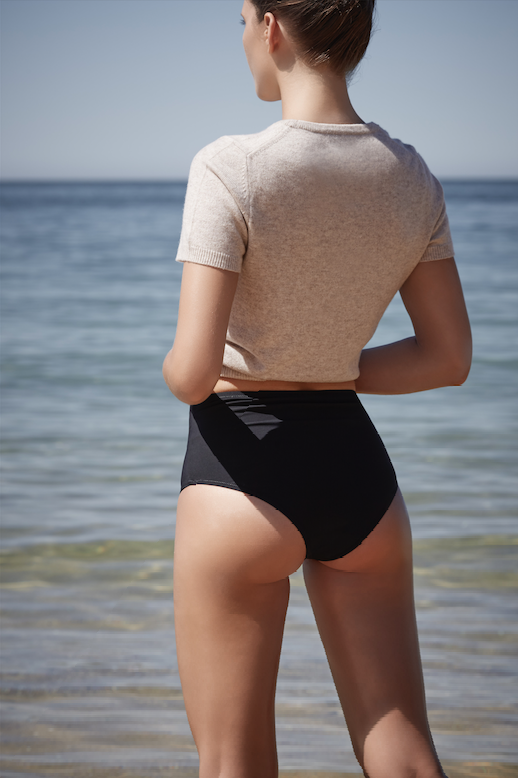 Before we dive into this body contouring treatment,  I would like to start by saying this: If you aren't familiar with Phytomer, I definitely recommend checking out their website. There are many reasons we are passionate about this marine line, but one of the most important ones to mention is that they are in over 75 countries and the products in all of them are the exact same. Now, let's get into the Sculpt Zone, our body contouring treatment.
This is one our most popular body  contouring treatments because, well really, do I need to explain why? The name of it kind of says it all! I really want to spend some time explaining what it is, who it's for and how it works, because this service is actually incredibly innovative and the world really needs to know about it…even if that's just Alaska or the Mat-Su Valley.
What is Sculpt Zone?
Sculpt Zone is intended for the  Abdomen, Buttocks & Thighs…and you guys, the benefits are outstanding.  You will experience radical results thanks to a powerfully slimming body wrap and a focused massaged on the abdomen, buttocks and thigh area to lose inches and erase visible cellulite. It is great for localized weight reduction.
A dry brush exfoliant, a targeted massage, and an innovative thermo-scultping wrap eliminated curves and cellulite in record time. The results are dramatic with over 1 CM reduction in waist size in just 4 treatments.  HOW COOL!
How often should you do it?
Time really is of the essence with this treatment, so we recommend two option: The Express Course, which is 1 treatment per day for 3 days or the Intensive which is 4 treatments spread out over 2 weeks.
Who is it for?
This treatment is great for anyone who is looking for a localized weight reduction, right before an event OR prior to something that requires a quick weight drop! If you are wanting to see the best possibly results, we really recommend doing the treatment options mentioned above!
Well well well, I'm so glad you asked! Honestly that's the part I'm the most excited about because…science.
Thermo-Sculpting Body Wrap – The Magic Potion
This masks is one of favorites because it eliminates fat and toxins for a contouring effect. This product contains a POWER HOUSE of an active ingredient and I can't wait to tell you about it.
THERMO-SCULPTING BODY WRAP contains PEPPER SLIMACTIV known for its super-lipolytic action: – inhibits the formation of new mature adipocytes – limits the storage of fat in the adipocytes – activates lipolysis
How To Maintain Your Results
You had to know we were going to mention this. Home care is ESSENTIAL to maintaining your results. We recommend two products to get the best results out of your treatment at home! Both of these products can be found in our store & our website!
| Celluli Attack |
A truly intensive treatment for cellulite, this high dermal absorption liquid concentrate combines the most effective contouring ingredients for a powerful attack on "orange peel skin" and cellulite dimpling in critical areas. This is a popular product for a lot of reasons.
The Results? I'm so glad you asked: Cellulite, orange peel skin and stubborn fat are half as visible in just 1 month. **Self-evaluation carried out by 56 women – average value, evaluation of the improvement in the appearance of the skin, twice daily application for 28 days.
MARINE STAR INGREDIENTS
Pepper Slimactiv (pink pepper oil): exclusively targets adipocytes for enhanced lipolytic efficacy and maximum precision*.
Sea Absinthium: intelligently tracks sugar to put the adipocytes on a forced diet*.
Sea Grape: balances the functioning of the genes involved in the development of cellulite*.
Glycolic acid: promotes the effectiveness of the contouring ingredients, smoothes the surface of the skin.

| Toning Body Scrub |
Rich in Oligomer® and marine salts, this toning scrub eliminates dead cells delivering the minerals and trace elements essential for healthy skin. Skin is left feeling infinitely soft, smoothed and moisturized.
MARINE STAR INGREDIENTS
Marine salt crystals: exfoliants.
Oily extract of Chrondrus Crispus: moisturizing and nourishing.
How do I get started?
It's as simple as that. Reserve you appointment and we'll get you started! If you keep an eye out, there may be a little something special coming available VERY soon! If you aren't already subscribed to our e-mail list, you can do that here: Subscribe to Newsletter
That is the easiest way to stay in the know! Please don't hesitate to ask any questions regarding anything we mentioned above. We would LOVE to help!
Did this inspire you to check out more of body treatments? We sure hope so! Phytomer has really blown up away with their quality and we couldn't be happier with them. We just want to share them with our community. Click here to check out the rest of our body treatments and reserve your appointment! We promise you won't regret it.
Thank you for reading our blog! Let us know in the comments what kind of blog posts you'd like to see from us.