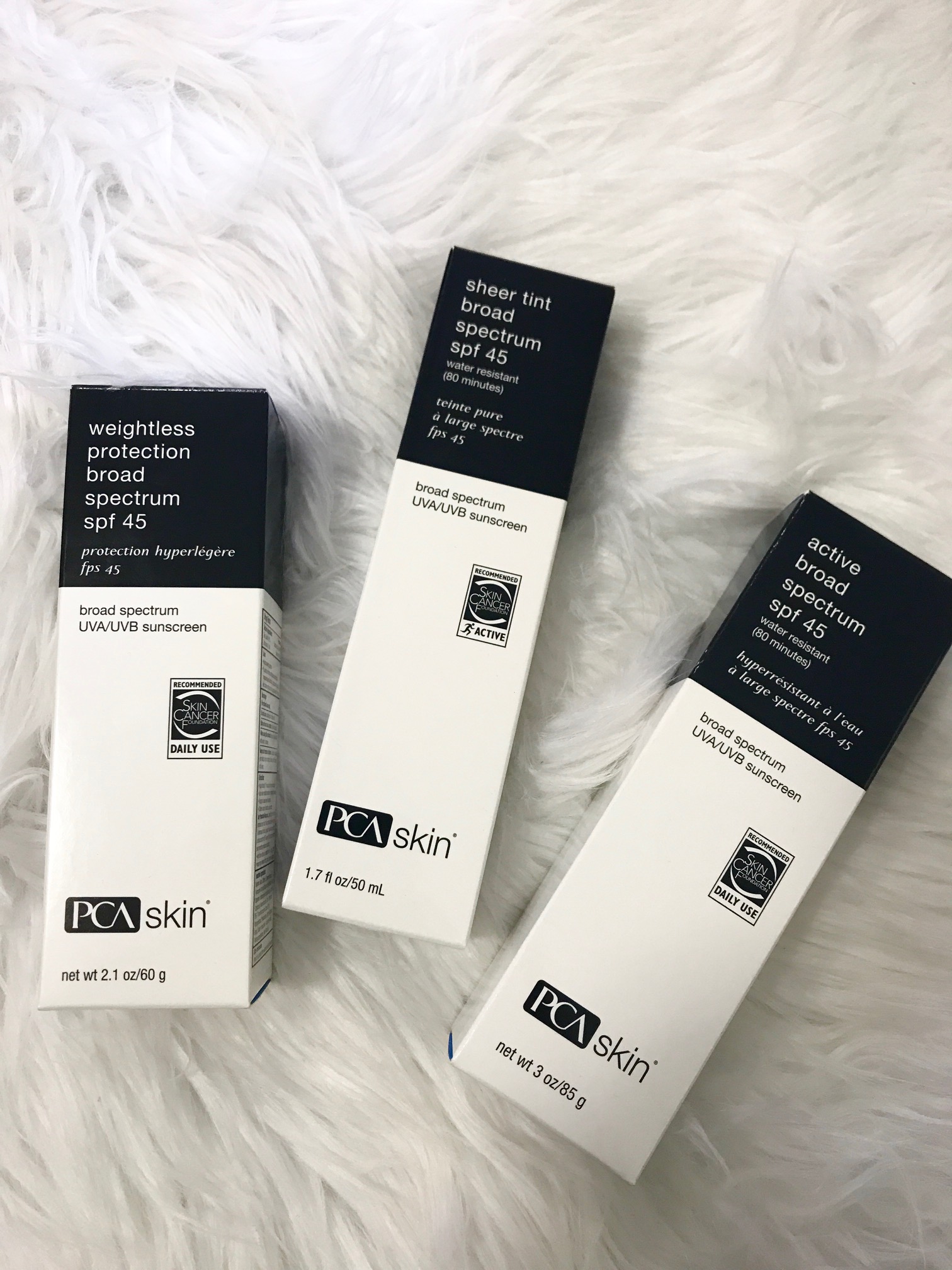 June 7, 2017
[column width="1/1″ last="true" title="" title_type="single" animation="none" implicit="true"]
We'll be picking a product from time to time to highlight here on the blog. We have so many wonderful options from PCA and Le Mieux and we want to make sure you can be informed about them.
First up, we're featuring a couple of SPF options from PCA.
People! You live in a place where currently the sun is shining its beautiful, harmful UV rays down on you almost 20 hours a day!  SPF is crucial.  You should really be wearing it year round, because UV rays don't discriminate based on season, but if nothing else, use it all summer.
Our PCA SPF products are recommended by the Skin Cancer Foundation.  On top of the UV absorption and filtration ingredients, the products contain powerful antioxidants.
We carry the following choices and would happy to assist you if there is a different PCA option you are looking for.
Active Broad Spectrum SPF 45 – the perfect choice for those with an active lifestyle.  Water resistant for 80 minutes.
Sheer Tint Broad Spectrum SPF 45 – also water resistant for 80 minutes plus the added benefit of a tint that will blend with most skin tones
Weightless Protection Broad Spectrum SPF 45 – the best option for people with break-out prone/oily skin, or those with an aversion to the typical feel of SPF products
There is an option for everyone so no excuses! Protect your skin 🙂
xo
[/column]